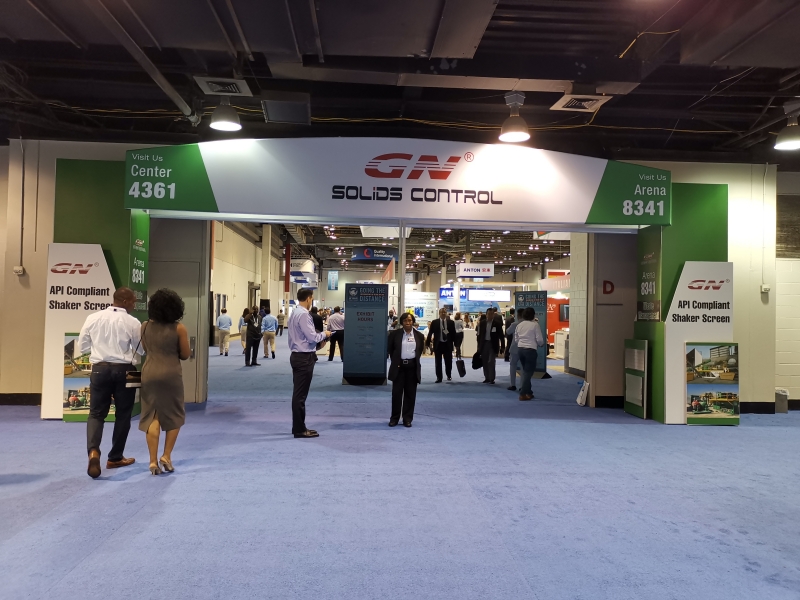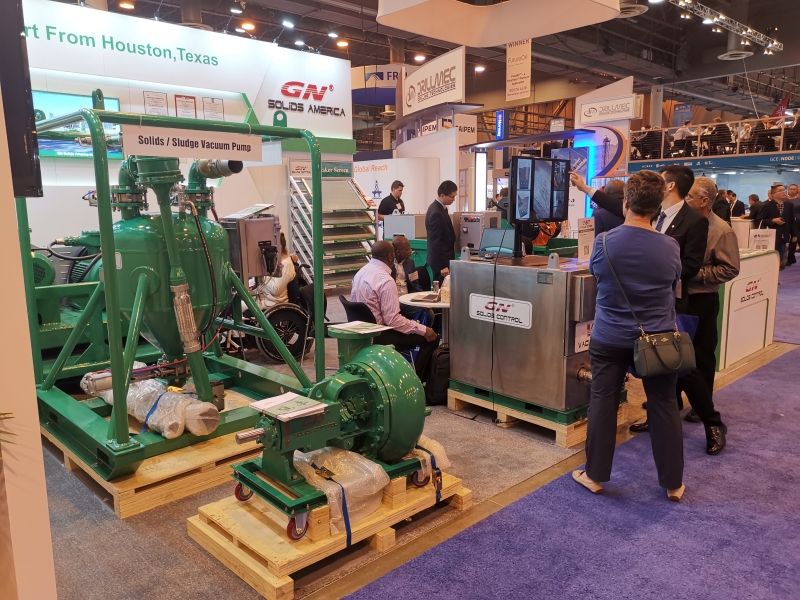 GN Solids Control has a leading solids control equipment manufacturer, every year GN Solids America LLC participates different world big exhibitions or shows. As usual, GN Solids America will participate in 2023 offshore technology conference (OTC2023).
OTC is the largest oil and gas show in the world, thousands of exhibitors and professional visitors will participate this show and share the latest technologies that cover all the upstream and downstream industry. The 2023 OTC is in NRG Park, Houston, TX, USA, from May 1st to 4th.
GN Solids America booth no. is 4047, this year GN will bring the following equipment, Vacuum Shale Shaker, Decanter Centrifuge, Solids Transfer Pump, and Shaker Screens.
1.GN Vacuum ViST Shale Shaker
GN Vacuum ViST Shale Shaker a 4 panels shaker fixed with vacuum screen unit, which can help to recover more 20-25% drilling mud compared with the traditional shaker. One GN ViST can connect with 3 catch pans fixed underneath the last screen panel.
GN ViST can be mounted on GN shale shaker and the other brands shakers as well to increase the working efficiency. Due to GN vacuum unit driven by air compressor, it can be used in any explosion-proof environment even for offshore drilling rig sites.
2.GN Decanter Centrifuge
GN Decanter Centrifuge is the fine separating unit, able to remove solids larger than 2-5 microns. Classified by the centrifuge bowl size, GN Solids Control manufactures 9 inch, 14 inch, 18 inch, 22 inch and 30 inch size, and the 14 inch the star model for drilling mud solids control.
GN Solids Control will exhibit one 14 inch bowl size decanter centrifuge, with one fix speed control panel.
3.GN Solids Transfer Pump
Heavy density and large viscosity oil sludge is always the most difficult material to transfer, while with GN Vacuum Pump it can be easily moved.
4.GN Shaker Screens
GN Solids Control builds over 8000 pcs screens every month, and this year GN will exhibit the newly developed shaker screens which comply with API RP 13C 3rd party test.