Sydney Enviropacific company and Water Branch Project introduction.
1.1 Sydney Enviropacific company introduction
The presence of pollutants in ground water and industrial waste water poses a significant risk to the ecology of lakes, streams, rivers, and harbours, thereby affecting the environment and potentially human health. We specialise in the remediation of contaminated waste water derived from various property and infrastructure developments, as well as process water in the industrial, manufacturing and resource sectors.
Our team offers a range of technologies and systems aimed at preventing the release of contaminants into the surrounding environment by recycling waste water for reuse or ensure its safe disposal. We collaborate closely with clients to design, develop, and install cost-effective systems that can be temporary, semi-permanent, or permanent, based on the specific requirements of each project.
We provide tailored solutions that best meet the needs of our clients, while effectively mitigating the environmental risks associated with contaminated waste water.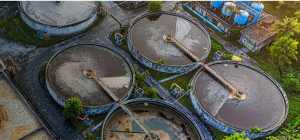 1.1 Project information
GN Mud Recycling System
Model:GNMS-200D
Capacity:30-50cbm/hr
Cut point:25 microns
Mud Cleaner:GNZY753E-Y4N
Vibration strength:7.1G, adjustable
Upper screen area:0.875m
Bottom screen area:1.35 m
Desilter:4 inch, 4 pc
Centrifugal pump:GNSB4X3B-11kw
Operation dimensions:3506x2050x3746mm
Weight:3000 kg

2. Advantages and the benefits of GN mud recycling systems
GN Solids Control focuses on solids control and waste management equipment manufacture. After research and development for over 10 years, GN Solids Control has become the leading brand for solids control. And GN is honored to be the National High Tech Company, which means we pay 15% income tax instead of 25%, this will give benefit to our customer for buying cost effective product from GN.
GN Solids Control manufactures 2 main series of mud recycling systems: D series are economy mud recycling systems and B series are self contained mud recycling systems. GN D series are largely used in mud cleaning and recycling with out mud storage and mixing function, an extra storage tank and a mixing unit are needed.GN B series mud system integrated with the function of mud recycling, mud storage and mud mixing, it meet the demands of middle to large drilling rigs with excellent multiple stages separation feature