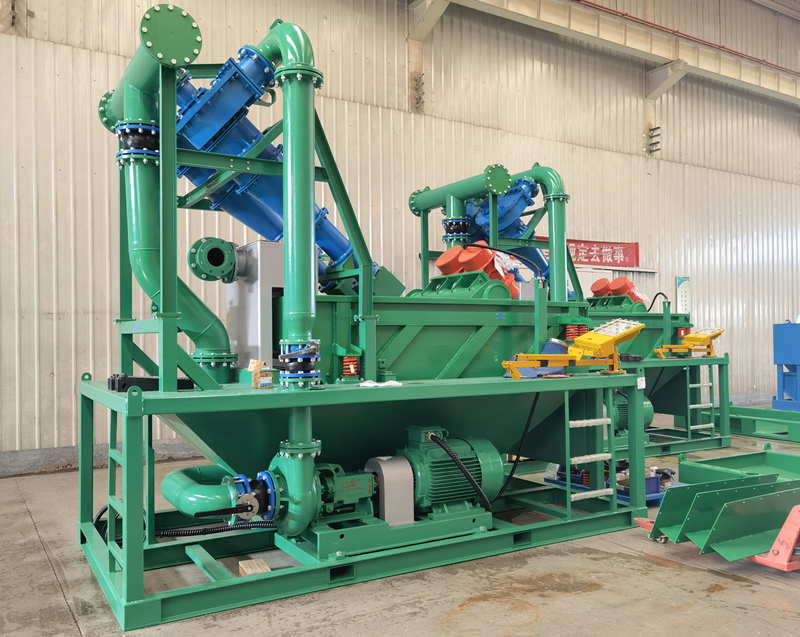 As a global well known solids and liquid separation equipment manufacturer and solution provider, GN Solids Control has been providing different mud cleaning units for many years. Today we would like to share the latest 4 sets trenchless mud cleaning units that GN Solids Control provided to one Asian client.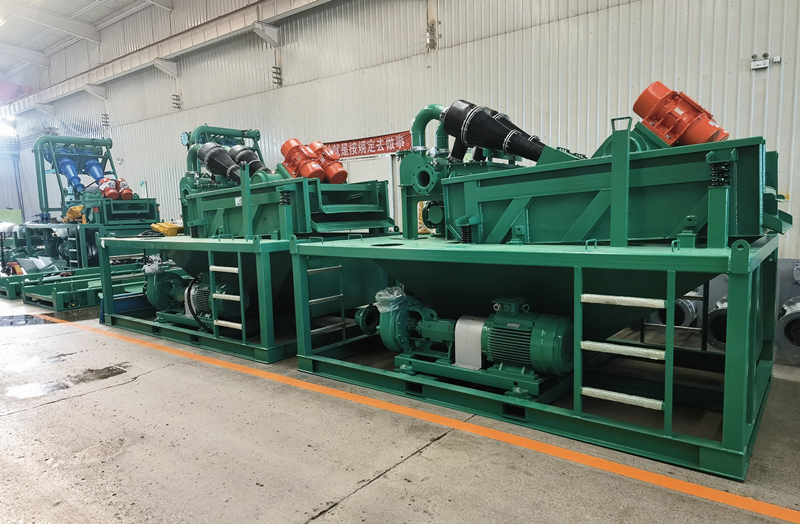 These 4 sets mud cleaning units include 2 sets GNMS-15000D and 2 sets GNMS-1000D systems which can achieve 1500 GPM and 1000 GPM separately under certain treating conditions.
1.GNMS-1500D Trenchless Mud Cleaning Units
GN Solids Control made trenchless mud clenaing units are largely used by worldwide contractors. The 1500 GPM treating unit is composed by double deck shaker GNZS707 and 2 units big desander cyclones with the size of 16 inch, as well as the compact mud tank and feeding centrifugal pump.
2.GNMS-1000D Trenchless Mud Cleaning Units
Similar with GNMS-1500D trenchless mud cleaning units, GNMS-1000D has one double deck shaker GNZS705 and also 2 units 10 inch desander cylones, besides them it also has one compact mud tank fixed with centrifugal pump on the tank side.
All these 4 units will play an important role in the mud control during the trenchless machine working. They can work continuously to provide clean mud to the trenchless machine.
Beside GN trenchless mud cleaning unit, GN Solids Control also provides HDD mud recycling unit, Hydrovac Slurry Treating unit, Diamond Core Drilling Mud Removal Unit etc for global contractors.
GN Solids Control has been working on solids and liquid separation for many years with the professional experience of GN chief engineer and also founder of over 40 years experience. GN Solids Control has standard mud recycling units, and GN Solids Control can also provides customized treating units based on customers' special demands. Welcome to give us a call for the most cost-effective solids and liquid separation solution.