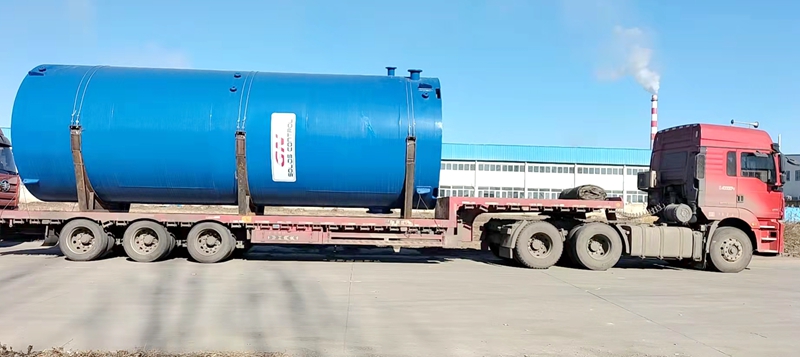 GN Solids Control is a turnkey solids and liquid separation manufacturer with hundreds of mud systems or mud plants provided to worldwide clients every year. During the passed week, GN Solids Control shipped one 35,0000 bbl liquid mud plant for an international drilling fluids service company.
This liquid mud plant is mainly composed by the below modules:
1.Mud Solids Control Module
GN Solids Control is especially focusing on solids control and drilling waste management in the oil and gas industry. GN made mud solids control systems are always the most cost effective solution for drilling contractors and drilling fluids service company.

GN Solids provides 1 set shale shaker GNZS594F, 2 sets decanter centrifuge includes 1 middle high speed centrifuge GNLW452D and 1 high speed centrifuge GNLW363C.
2.Mud Mixing Module

4 sets mud mixing centrifugal pumps and 4 sets mud hoppers are connected with the mud mixing module. GN made mud hopper is a venturi type that push drilling chemicals inside the mud tank. And with mud agitators fixed on the tanks to keep drilling mud from sediment.
3.Vertical Storage Module
GN Solids Control provides totally 70 sets vertical mud storage tanks, each tank is 500 bbl. Based on the mud, GN Solids Control divides the mud into 3 groups to stock oil base mud, water base mud and synthesized base mud.

With waking platforms and ladders fixed around or on the vertical storage tanks, this storage module is easy to check for maintenance. A radar type level sensor is fixed on the top of each tank, plus the magnetic flip level meter, GN Solids Control provides a convenient way for customer to read the mud volume.
In fact, this 35,000 bbl liquid mud plant is a repeat order as GN Solids Control provides a smaller one last year. With the excellent working performance and convincing quality, this International client is confident to give us another order. We look forward to hear good news from this client in the near future.