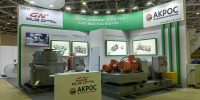 GN Solids Control participated in the 2023 NEFTEGAZ Russia Oil Exhibition from April 24th to 27th in Moscow. As one of the largest world oil and gas exhibitions, it was supported by the Russian Oil and Gas Department with over 35,000 square meters exhibition space and nearly 600 exhibitors. China Group was this year's largest national group with 150 exhibitors present at NEFTEGAZ.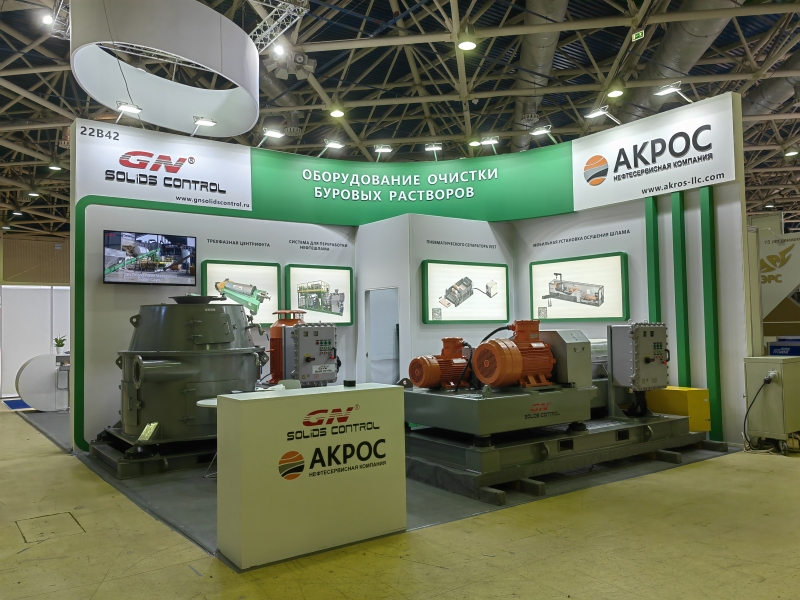 As a leading oil and gas drilling mud & drilling waste management company, GN Solids Control worked together with their local partner Akros to participate in this show which attracted more than 23000 professional visitors due to travel restrictions caused by COVID-19 pandemic during past two years.
At their booth they showcased some of their latest products like Decanter Centrifuge that drew thousands of people's attention as well as Vertical Cuttings Dryer for processing cuttings generated during exploration activities or production processes which is an important part for any successful operation process onshore or offshore . They also provided technical support regarding these products throughout all four days so that customers can get most out from them .
Overall , GN Solids Control had a great success participating 2023 NEFTEGAZ Russia Oil Exhibition where they got chance to showcase some innovative solutions related to solids control equipment & services while providing customers valuable information about them !nds of visitors attention. GN decanter centrifuge is the most popular solids control equipment for oil and gas drilling mud treatment, it can separate solid particles from liquid phase with high G force, which makes the discharged slurry much cleaner than before. The professional engineer team from GN Solids Control gave detailed introduction on how to select proper decanter centrifuge size and other related operation tips during this exhibition, which is highly appreciated by many customers who visited our booth.
Cuttings Dryer
GN Cuttings Dryer was another highlight product in NEFTEGAZ show this year as well. It's a newly developed cuttings dryers for oilfield waste management industry to reduce environmental pollution caused by drilling waste discharge into sea or river directly without any treatments before disposal., This vertical cuttings dryer has been widely used in Russia now due to its unique design and efficiency performance compared with traditional horizontal cuttings dryers..
Overall speaking, 2023 NEFTEGAZ Oil Exhibition was successful ended after 4 days continuous efforts made by all exhibitors including GN Solids Control & Akros Team members,. We look forward more business opportunities coming soon after such great exhibitions like this one!