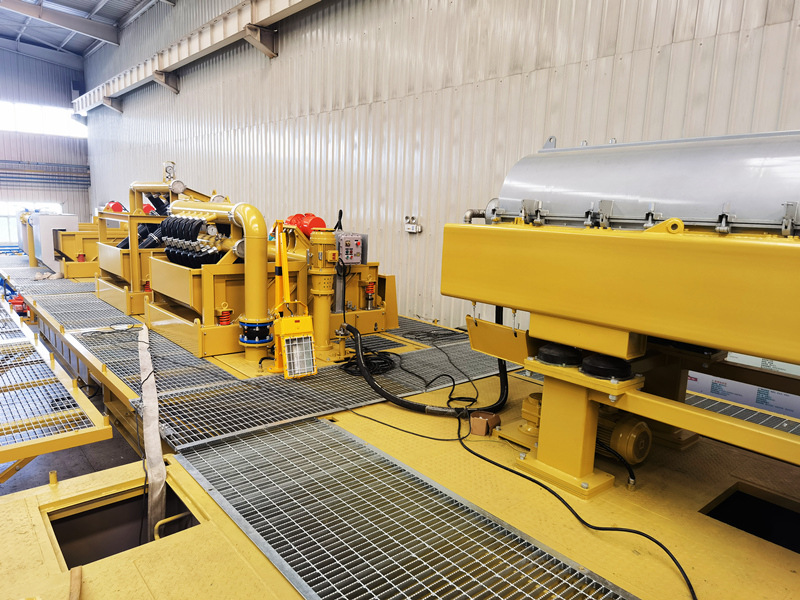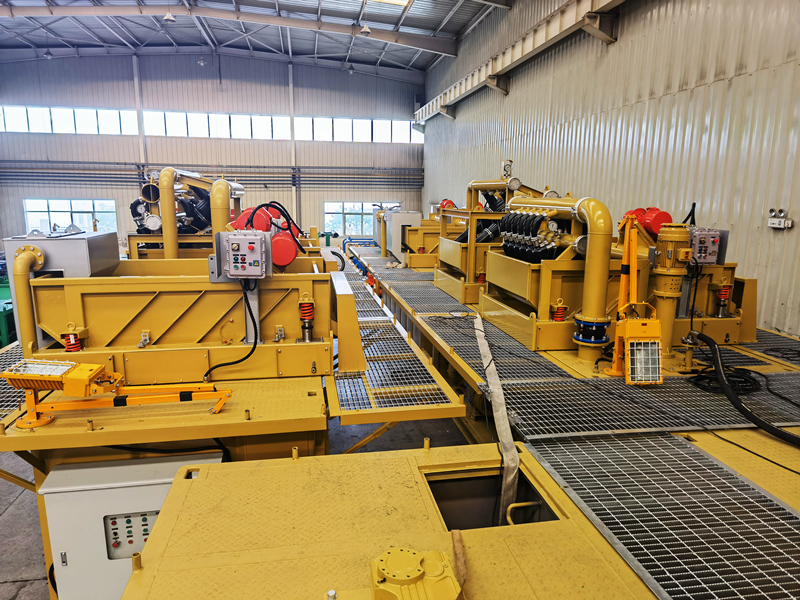 GN Solids Control as a world leading mud cleaning system designer and manufacturer has been providing thousands units to HDD contractors. Last month, GN Solids Control shipped one set 240 m3/h HDD mud cleaning system and one set 120 m3/h HDD mud cleaning system.
All GN Solids Control made systems are effectively to be used for solids and liquid separation, and the typical treating equipment includes shaker, cyclone, centrifuge and centrifugal pump etc. In short, GN uses gravity differences of liquid and solids to achieve the goal of get clear water and dry solids.
1.GN 1000 GPM HDD Mud Cleaning System
It mainly includes 2 sets of shale shaker GNZS703F, 1 set of mud cleaner GNZJ703F-2S12N, 22inch rotating bowl centrifuge GNLW554EP-VFD, 4 sets mud tanks and one jet mud mixing unit (composed by jet mud hopper and centrifugal pump).
2.GN 500 GPM HDD Mud Cleaning System
The 500 GPM hdd mud recyler contains similar treating unit such as 2 sets shale shaker GNZS703F, 1 set mud cleaner GNZJ703F-1S8N, 1 set 18 inch bowl decanter centrifuge GNLW452, 2 sets mud tanks and 1 set jut mud mixer.
GN Solids made HDD mud recyclers help drilling contractors save huge cost on the drilling mud as after used clean drilling mud can be reused and more importantly less waste discharge to the nature.
All shaker screens used on GN shale shakers and GN mud cleaners are made by GN Solids Control. GN Solids Control is the only China screen manufacturer who can provide a API RP 13C 3rd party report which can guarantee GN made screens are strictly on the cut point and conductance.
Nowadays, it is a trend that more and more HDD drilling contractors start to use decanter centrifuge to remove finer particles from the drilling mud, as before only shaker or desilter is used which can only remove solids larger than 25 microns. More decanter centrifuges will be used in the HDD industry in the future.