Oil contaminated soils is one of the most difficult materials in order to reuse the soil and oil, as a leading Solids and Liquid Separation Equipment manufacturer, GN Solids Control is especially good at providing oil contaminated soil washing and separation equipment.
Last month, GN Solids Control finished all the testing of one Oil Contaminated soil washing and separation equipment for one Middle East customer before leave factory. This turnkey solution is mainly composed by the following product: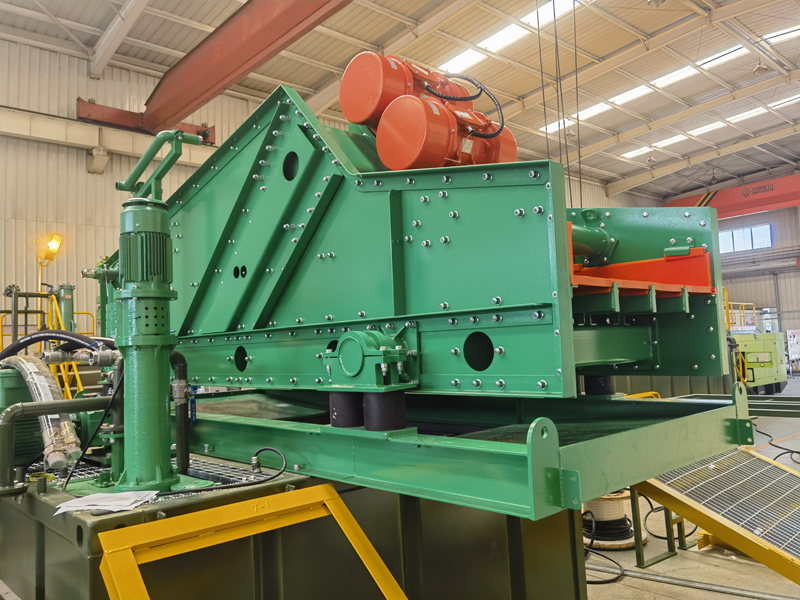 1.Soil Washing Modular
Soil was feed into a GN catch hopper unit, which is fixed with large openings bars to keep the big particles from the shaker. One big coarse shaker is underneath GN catch hopper to remove solids larger then 10mm by using PU screens.
GN screw conveyor is used to move the soil either to a Crusher or to cuttings box. The Crusher is able to feed materials with max. 120 mm and discharge to 15mm. To protect the damage made by fine metal cuttings, one ditch magnet is fixed on the screw conveyor inlet or outlet.
2.Vacuum Pump Transfer Unit
GN Vaccum Pump together with one AC is able to move all the soils or aggregates from the oil contaminated soil. Pipe lines are connected with feeding hopper or pre-heating modular can be changed by turn on or off the valves.
3.Pre-heating & Mixing Modular
To help improve the separation efficiency, it is necessary to use a pre-heating and mixing modular. Here it is composed by 2 mixing tanks with steam hot pipe lines along with the tank, which also fixed with mud agitator to keep agitating the soil.
4.Shaker Separation Unit
One double deck shaker fixed with API 20 or API 40 screens help to remove most of those fine particles after heating.
5.Decanter Centrifuge Separation Modular
In order to remove those finest solids above 2~5 microns, GN Solids Control use 22 inch bowl decanter centrifuge GNLW553-VFD and one 3 phase disc-separator to further separate the oil, water and solids.
6.Chemical Dosing Unit
One automatic chemical dosing unit is provided to add chemicals into the pre-mixing tank and decanter centrifuge.