Another batch of oil based mud cuttings dryer and decanter centrifuges just manufactured by GN Solids Control has been delivered to one overseas client.
GN Solids Control has rich experiences when speaks of drilling cuttings treating, no matter it is oil base cuttings, water base cuttings or synthesized base cuttings, GN Solids always have the most cost-effective solutions engineered to meet customers' demands.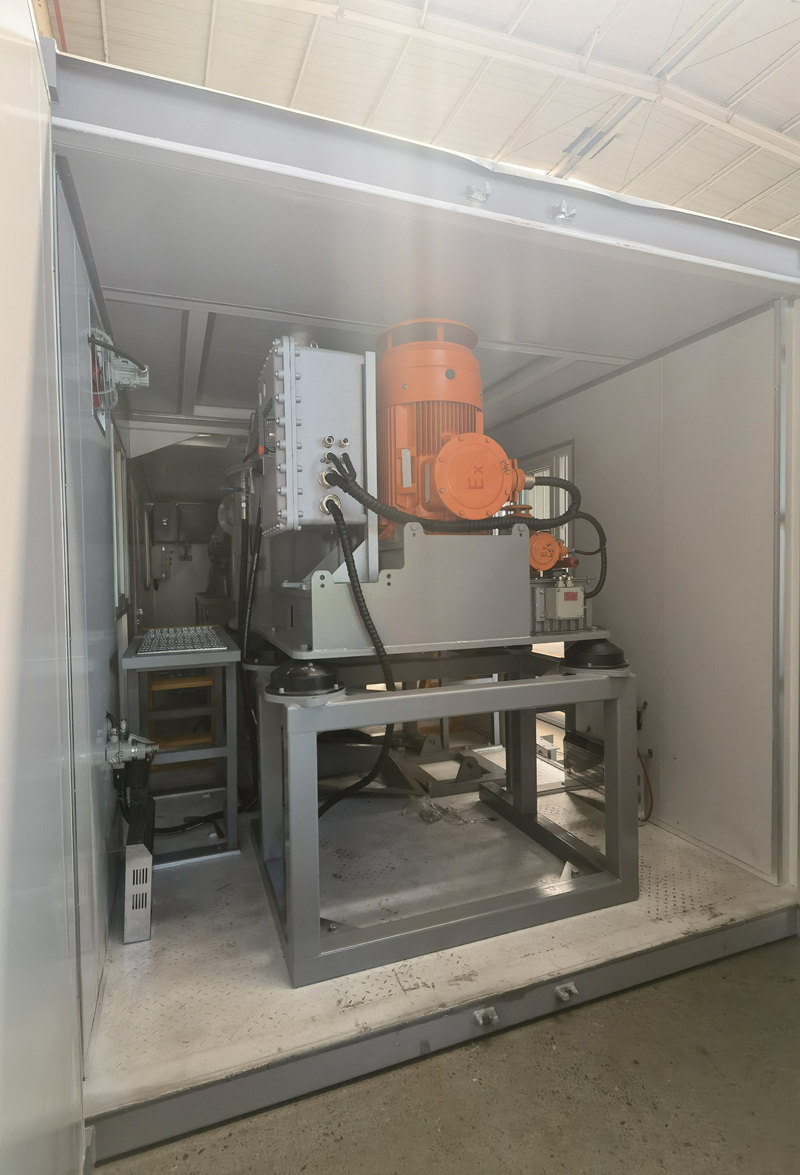 1.Containerized Cuttings Dryer
GN Cuttings Dryer is one of the most effective OBM and SBM cuttings treating equipment in the world. GN Solids Control provides 3 different sizes of screen baskets to widely using in different rig sites.
After treated by GN cuttings dryer, oil on the discharged cuttings can be cut from 15% to less than 5%. To keep the screen basket from blocking, GN engineers apply air knife system, flushing nozzles, and basket scrapers inside the shell.
When use in extremely hot or cold environment, GN Solids Control put the cuttings dryer inside a decorated container fixed with air conditioner to provide the equipment with an suitable working condition and more importantly bring a comfortable working space for the operators.
2.Decanter Centrifuge
GN Solids Control provides 2 sets decanter centrifuges, one is used for the drilling mud solids control and the other is used with the oil base cuttings dryer.
Both these 2 centrifuges are 14 inch bowl size, which are the most popular ones in the oil and gas drilling mud industry area. GN Solids Control 14 inch bowl centrifuge made by duplex stainless steel and screw propeller protected by tungsten carbide tiles to guarantee the centrifuge can running for long time with small weariness.
As for the drilling mud treated by GN cuttings dryer, GN decanter centrifuge removes those finer particles (usually above 2~5 microns) from the drilling slurry, so it can be reused in the active drilling mud system.