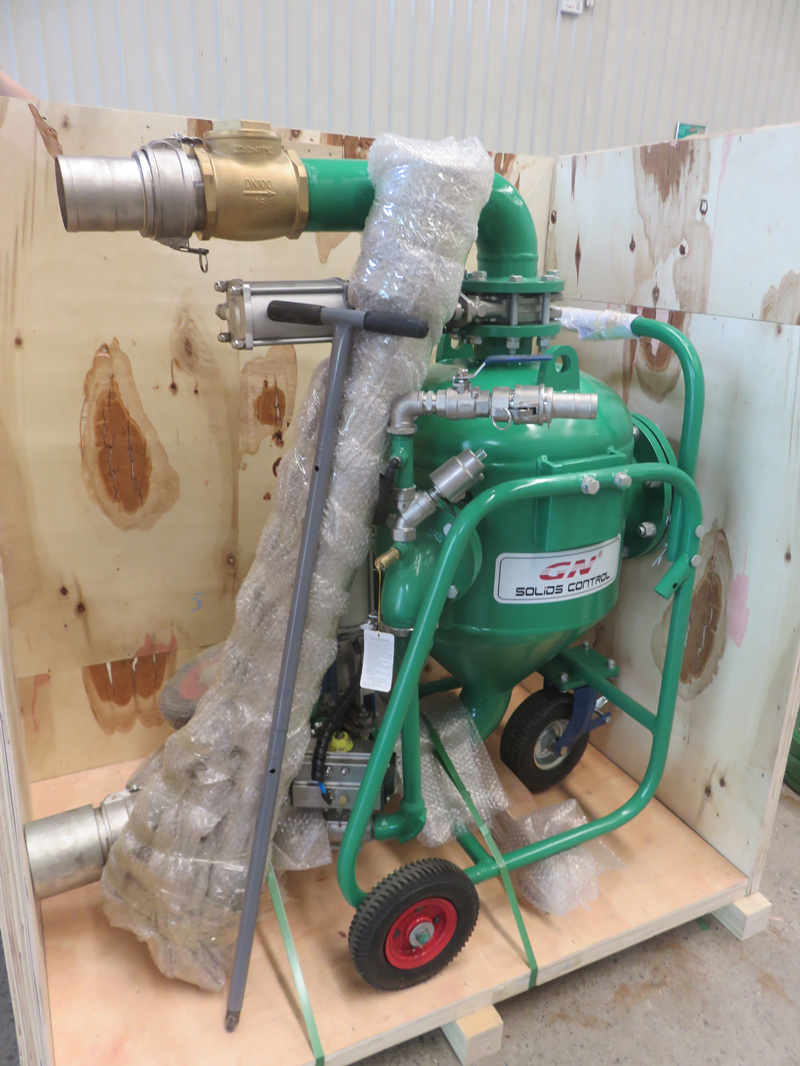 Mini Solids Pump and Mini shaker for South American Customer GN Solids Control is a top leading solids control and drilling waste management equipment manufacturer with a US branch company based in Houston, TX. Many equipment are stocking in Houston for quick delivery, recently GN Solids America LLC shipped a mini solids pump and one mini shaker to a South American Customer.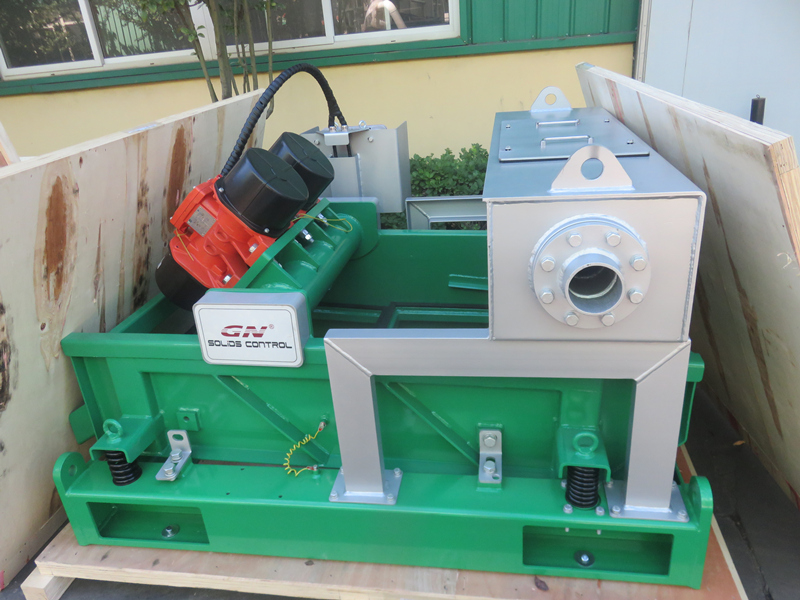 GN Solids America LLC a US based warehouse and service center, not only stocks of solids control equipment, but also keeps spare parts and wearable parts in stock for quick repair and maintenance. GN Solids America main business covers USA, Canada, Mexico and those South American Countries.
As for this mini solids pump and mini shaker GN Solids provided, they will be used for drill mud control and collect the spilled drilling wastes in the rig site.
1.GN Mini Solids Vacuum Pump
GN Solids Control builds 3 different models of vacuum transfer pump includes 10B, 20B and 40B which are driven by air and can be used in any hazardous environment. Both 10B and 20B vacuum pumps are fixed with wheels, they can move around conveniently and collect & transfer solids with a small working foot print. While the 40B pump is especially designed to transfer large capacity solids.
GN vacuum pump is equipped with portable suction ports like the vacuum cleaner, generally speaking as long as the transferred material is flowable, GN pump is able to move it. 
2.GN Mini Shale Shaker
GN Solids Control shale shaker is largely used to remove solids from water, and GN Solids Control also large vibrating screen which can be used in mining slurry dewatering or classification.
This GN mini shaker shaker is GNZS752, fixed with only 2 pcs shaker screens. Due to the compact design, GN mini shaker widely used to remove solids from small hole drilling like diamond drilling, mining drilling industries.