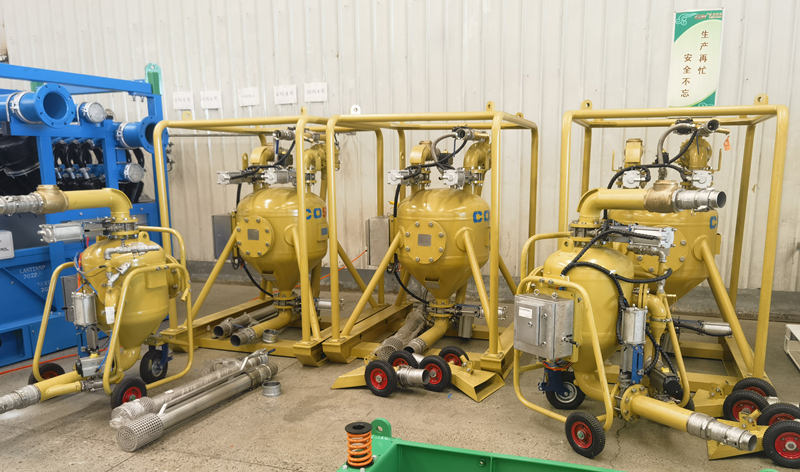 GN Solids Control has been focusing on solid and liquid separation for many years, and one of the most important product is transferring pump to move the materials into GN made shale shaker, desitler, desander or decanter centrifuge and cuttings dryer.
GN Solids Control manufactures different types of pumps include vacuum pump, centrifugal pump, submersible pump and screw pump. Among them, GN vacuum pump is largely used to move high solids content and large viscosity materials.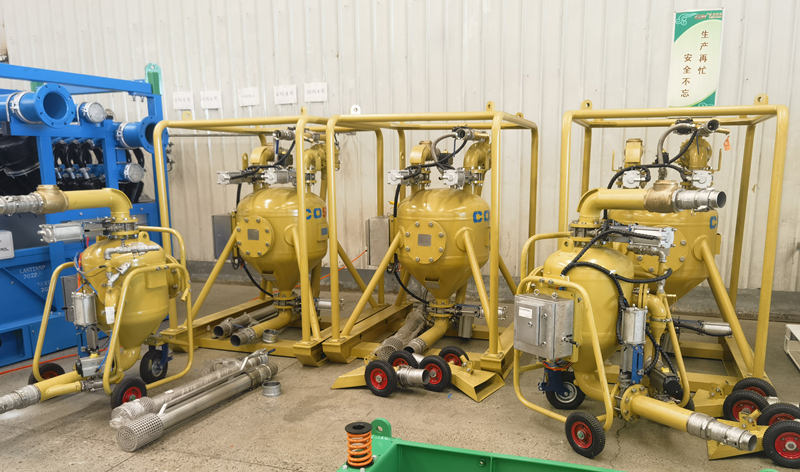 This week, GN Solids Control finished manufactured manufacturing of 5 sets vacuum pumps includes 3 sets 40B and 2 sets 20B for one oilfield service company to move drilling wastes.
GN Vacuum Pump is an air driven pump, one Air Compressor is demanded to provide constant and stable air in order to have a certain working pressure and airflow rate. GNSP-40B is able to move 40 m3/h (flow rate varies for different materials), and GNSP-20B can move up to 20 m3/h.
GN Solids Control manufactures 3 types of the vacuum pumps if classified by the flow rate. 40B is the largest one, which is frame design structure, lifted by crane or moved by forklift. While 10B and 20B are both mobile unit with wheels, can be moved with the materials site change.
GN made vacuum pumps have been widely used in the following working sites:
A.Drilling Cuttings Transfer
B.Mud Tank Bottom Sludge
C.Drill Platform Mud or Cuttings
D.Environmental Protection Waste Mud Pit
GN Solids Control has provided vacuum pumps for many oil service companies and help to reduce the labor cost largely and bring high working efficiency to move the drill cuttings quickly movement.
ATEX certified vacuum pump can be also provided. GN Solids Control also opens to provide customized color or labels for our customers. Any special solids and liquid separation and moving demands, GN Solids Control always has a right cost-effective solution for your.