This week, GN finished the fabrication of one set dredging slurry separation system for Canada client. After the trial installation in factory, the system will be shipped out.
GN dredging slurry dewatering system is applicable for the bottom sludge cleaning projects of various rivers and lakes. At the front end, a dredger is required to dig the sludge from the bottom of the river. After coarse filtration, stones, animal and plant residues, large particle garbage and other sundries are removed, and then it can be connected to the GN dredging slurry dewatering system for further solid phase separation.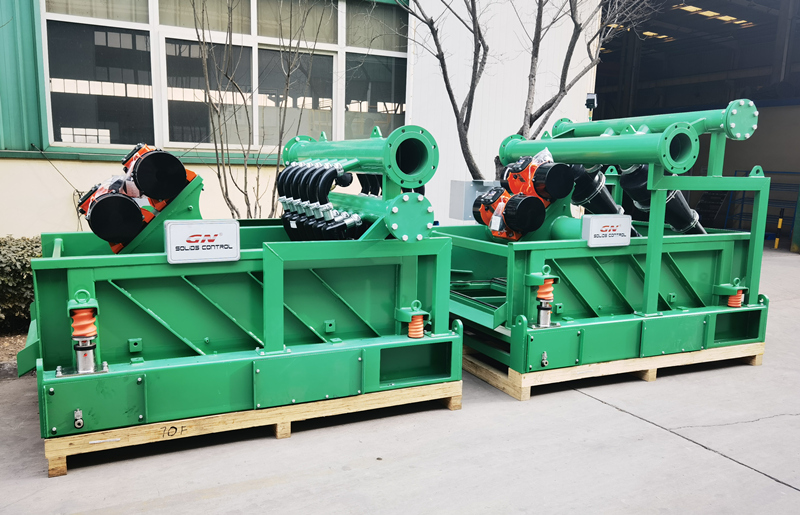 GN dredging slurry dewatering system adopts the design principle of step-by-step treatment. According to the size of particles contained in the slurry, the solid phase is separated from the water through different separation equipment. The following is a brief introduction to the main equipment and working principle of this system:
1. Vibrating screen – GNZS706. In this system, the separation equipment in the first stage is GN double-layer vibrating screen, which can effectively separate the coarse particles in the slurry through two layers of screens with different mesh sizes, so as to reduce the burden of subsequent separation.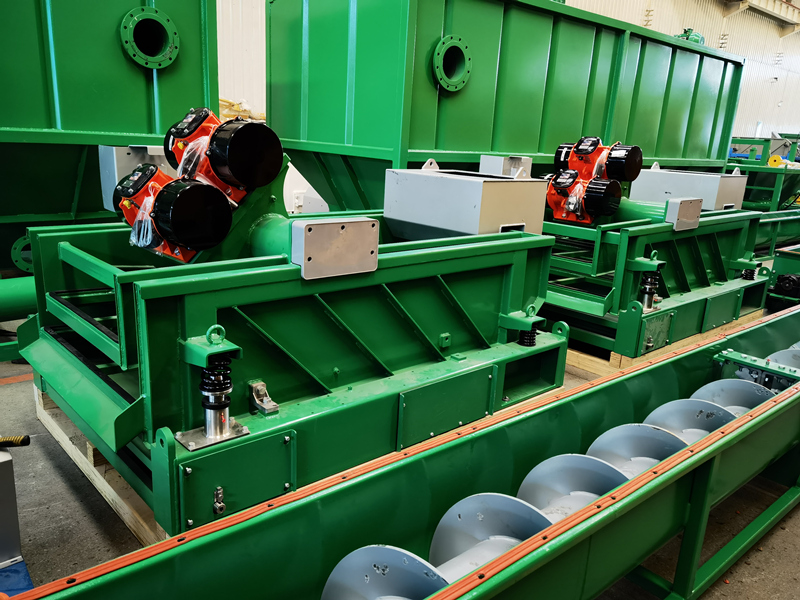 2. Hydrocyclone unit – the slurry treated by vibrating screen will be sent to desander GNZJ703F-2S and desilter GNZJ703F-12N in turn to separate particles with a size of about 75 microns and 20 microns from water respectively. The system is equipped with four centrifugal slurry pumps, which are used as feed pumps of cyclone equipment and other material conveying purposes.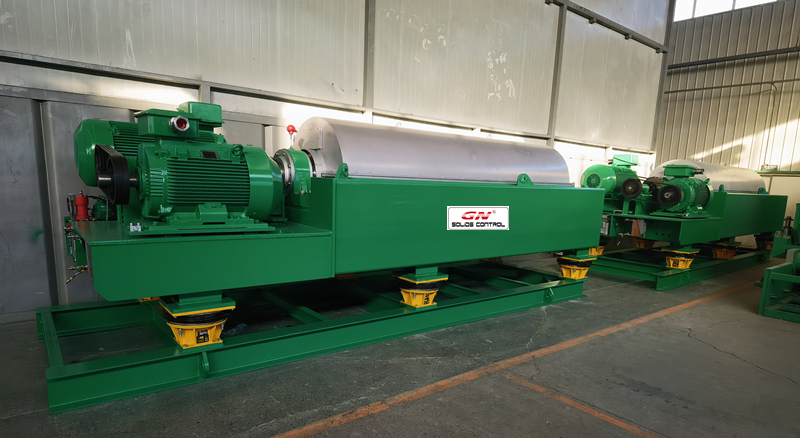 3. Sludge dewatering centrifuge – in order to obtain more clarified water, a dewatering centrifuge needs to be used to separate the fine particles in the muddy water. Dredging project generally requires relatively large flow, so GN is equipped with the largest dewater centrifuge GNLW764A-VFD that can be produced at present. The bowl diameter of this centrifuge is 30 inches. The thin oil lubrication station is used to lubricate the main bearing. During operation, the maximum separation factor can reach 3000G. On the premise of not adding flocculants, the solid phase of 2 ~ 5 microns can be separated, which makes separated liquid phase more clear.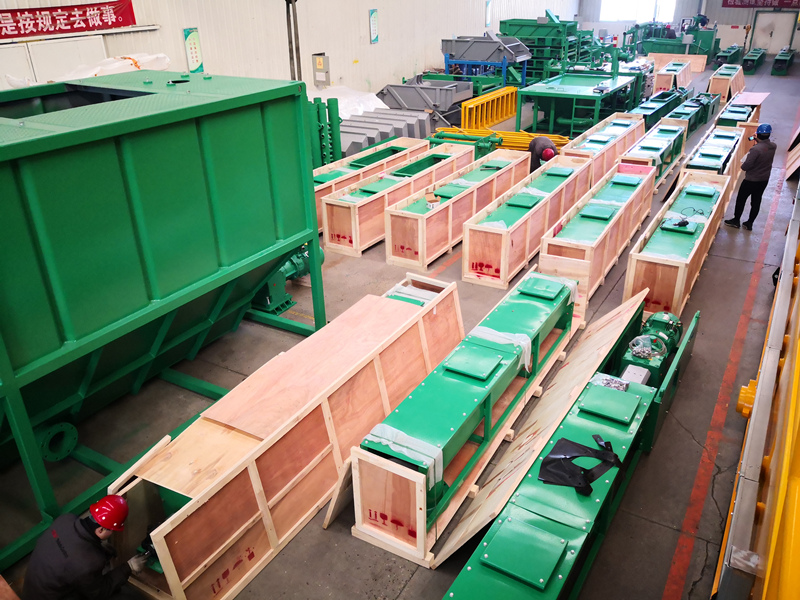 In addition to separation equipment, GN is also equipped with slurry storage tank for temporary storage and reception of liquid in this system. At the same time, the solid slag of the discharge equipment is also equipped with a screw conveyor to transport the slag to the outside of the system.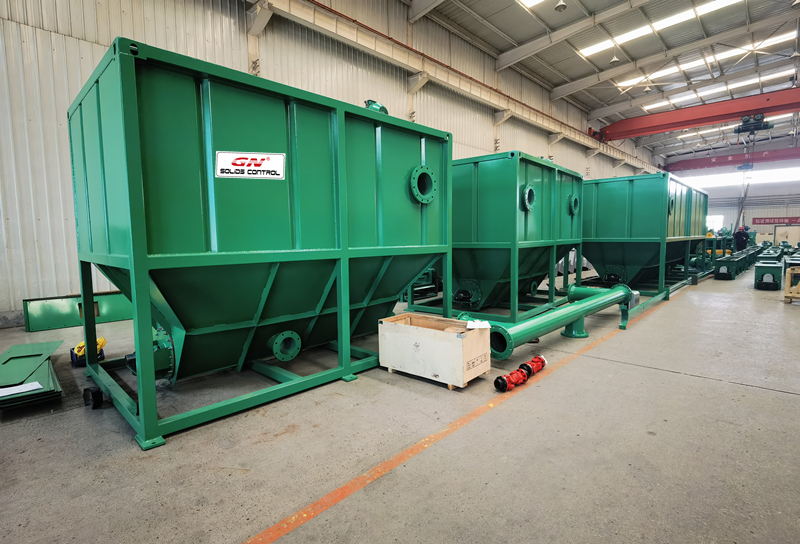 According to the requirements of customers and different working conditions, GN can provide users with customized dredging slurry system solution, and can provide design drawings and technical consultation free of charge before sales. For more information, please contact GN Separation