GN Solids Control is a global solids and liquid separation equipment provider that has thousands of systems running successfully. This month GN Solids received another high comments on one hydrovac slurry dewatering system that provided 14 months ago.
GN hydrovac slurry system mainly includes the following treating components: feeding hopper, coarse shaker, fine shaker, desilter and decanter centrifuge.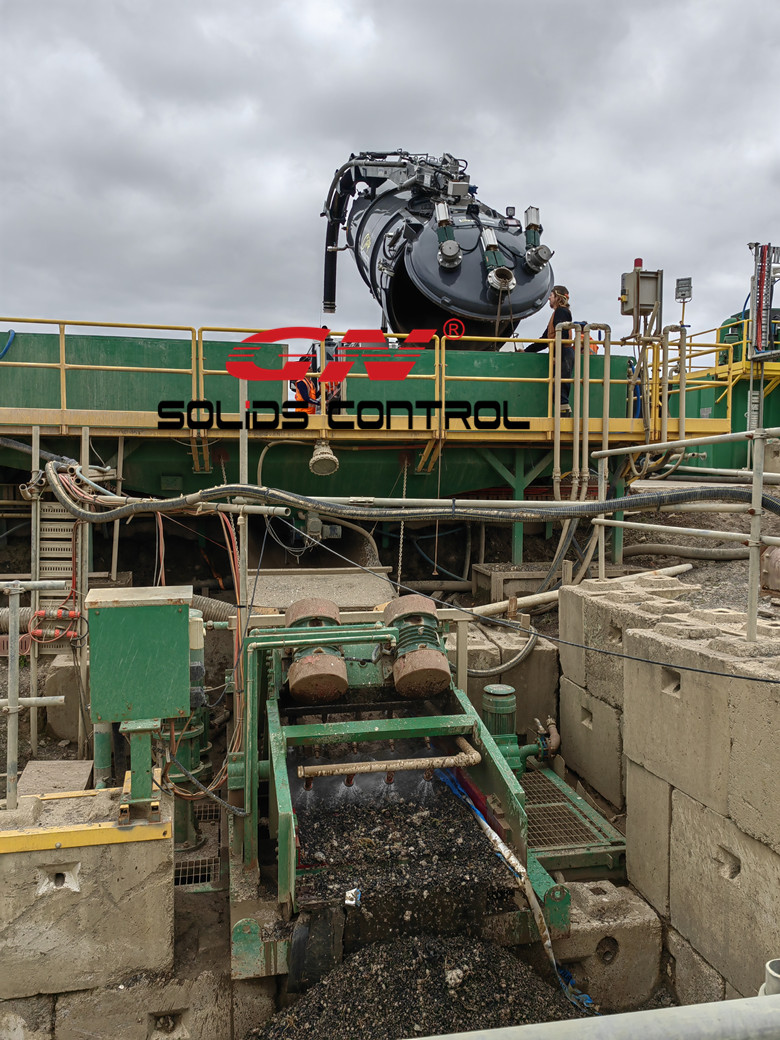 GN Solids Control has provided dozens of hydrovac slurry dewatering system in US and Canada, as well as Australia and New Zealand. It helps hydrovac excavation contractors to save huge money on the slurry investment, and more importantly bring extra profit as those recycled pebbles, sands, silts can be resold. GN designed whole hydrovac slurry dewatering system is a close treating unit, water recovered in this system can be used to flush the hydrovac truck or dilute the transported slurry.
A large catch hopper can hold 1-3 hydrovac trucks dumps at the same time. GN Solids designed coarse shaker is a dewatering type linear shaker, fixed with long life PU screens, all big stones can be removed by this dewatering vibrating screen.
After treated by GN coarse vibrating screen, underflow slurry is feed into a GN fine shaker to get sands, and later slurry is feed into GN 4 inch cyclones to remove solids larger than 25 microns. GN Solids Control provides a standard 40 ft container to hold all the treating units.
GN decanter centrifuge GNLW553 is a 22 inch bowl centrifuge, able to recover almost all the solids larger than 2-5 microns. With the help of GN automatic chemical dosing unit, GN decanter centrifuge can separate even finer particles.
GN Solids Control has rich experience to provide customized solids and liquid separation systems. Professional commission engineers are able to provide timely technical support to help customers setup the system and train the onsite operators how to run and maintain GN system.