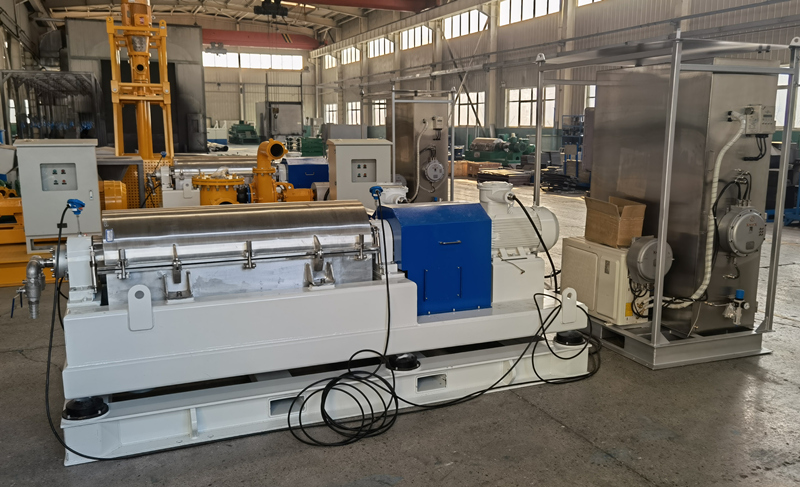 GN Solids Control shipped two sets of ATEX explosion proof standard decanter centrifuges to a Middle East oil service company last week after these days hard work. GN Solids Control has sold and manufactured more than 50 sets decanter centrifuges since the beginning of this year.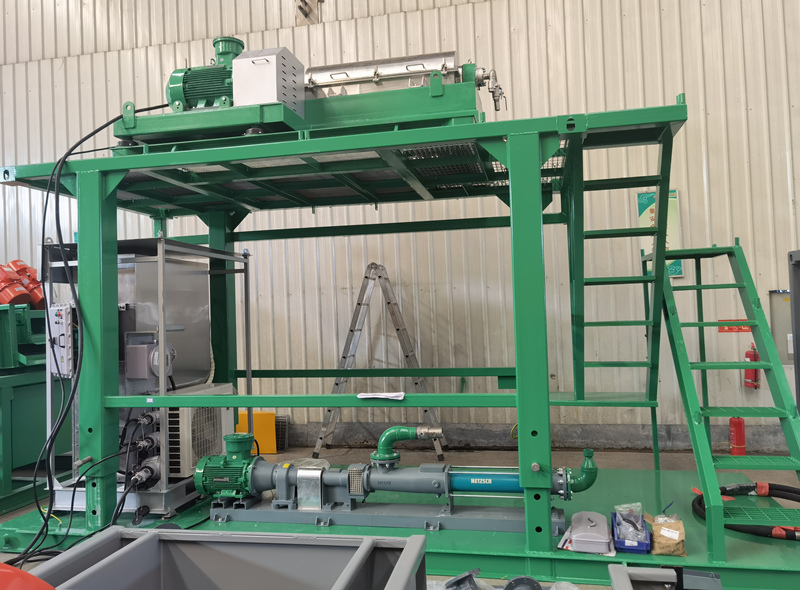 GN Solids Control is able to manufacture Europe ATEX, IEC Ex, and CNEX standard explosion proof standard motors and electrical control boxes for global drilling companies and oil service companies. As for these 2 sets centrifuges, they are both ATEX Zone 1 standard with VFD, explosion proof air conditioners guarantee the centrifuge working in the hot temperature up to +55 C degree.
These two ATEX VFD centrifuges are both 14 inch bowl size. To meet the harsh working environment, GN Solids Control use duplex stainless steel to build the rotating bow, and along the screw propeller it is fixed with tungsten carbide tiles to protect the propeller running a long time with a very small weariness.
GN VFD control box is fixed with a smart HMI, all centrifuge working parameters can be changed or working conditions can be monitored on it.The two main centrifuge bearings are fixed with temperature sensors and centrifuge frame fixed with vibration sensor, signal lines connected with the PLC which is also able to remind workers in case there are any abnormal alarms.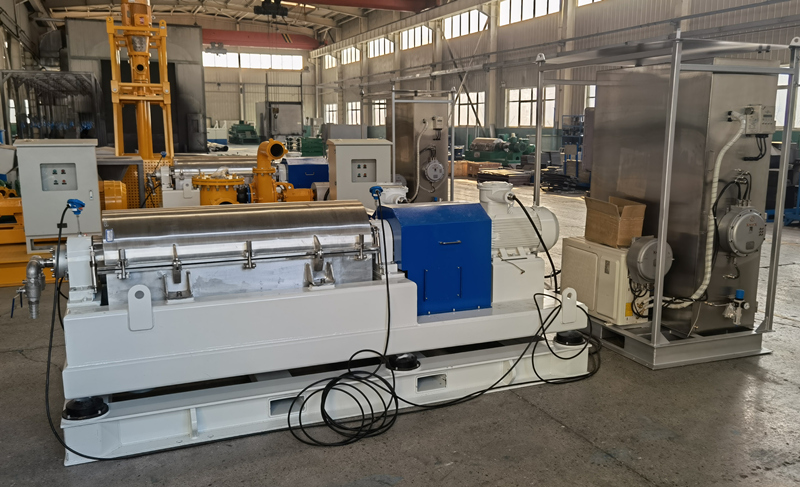 GN decanter centrifuges are widely used in the drilling mud solids control. And some big bowl like 18 inch and 22 inch centrifuges are also very popular in the barite recovery or drilling mud control or drill cuttings waste management.
GN Solids Control is able to provide modular decanter centrifuge unit includes supporting stand, feeding screw pump and liquid catch tank. Some other equipment like drying shaker, cuttings dryer, 3 phase disc centrifuge etc be also used with GN 2 phase decanter centrifuge.