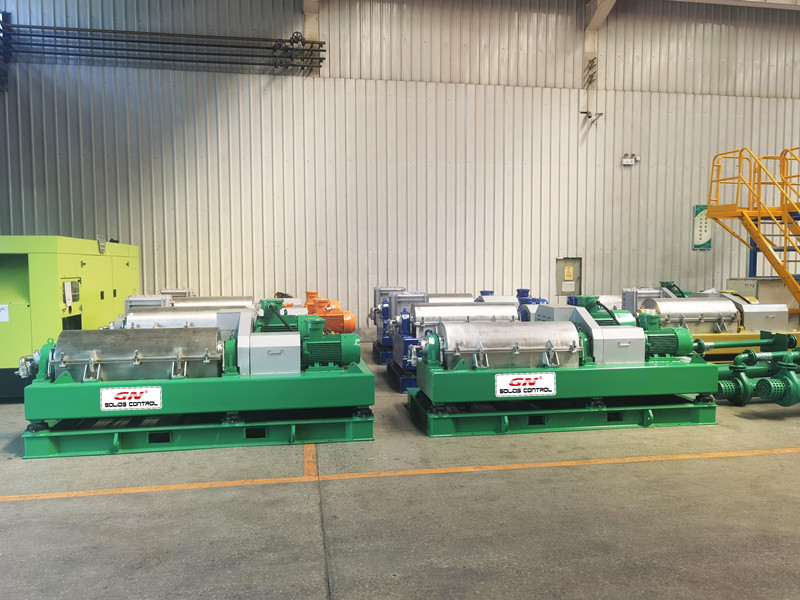 GN Solids Control is now a leading drilling mud solids control equipment manufacturer in the world, as one of the largest market for GN, Africa takes a very large market share especially when the oil price is at a high level this year.
Just last week, GN Solids Control delivered some drilling mud solids control centrifuges to a African drilling rig contractor.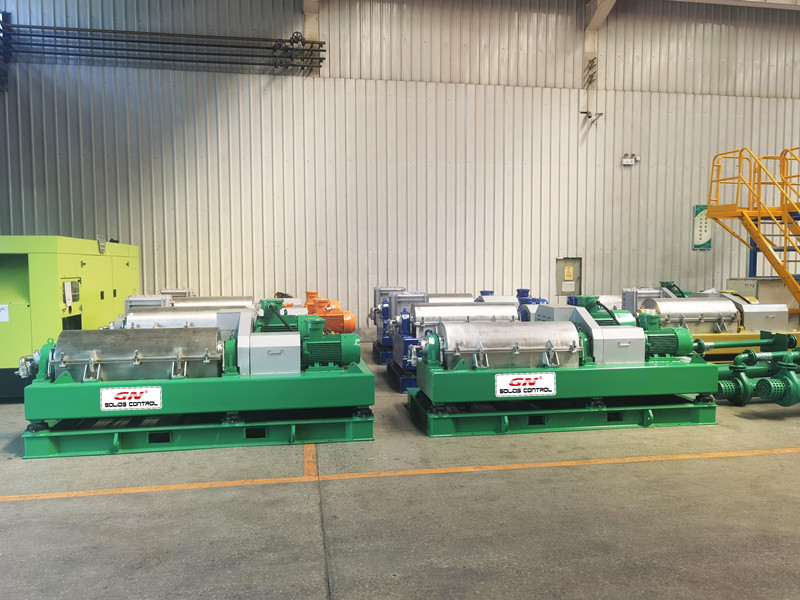 Centrifuge is the key treating equipment in the drilling mud solids control, usually drilling mud from the drilling rig is send to the shale shakers which distributed by feeding box after removed harmful air by poor boy degasser, and then drilling mud further remove the fine particles by de-sander or de-stiler before finally send to decanter centrifuge.
GN Solids Control decanter centrifuge is able to remove solids larger than 2-5 microns, the rotating bowl and screw propeller run at different speed to achieve drilling mud solids control no matter it is light gravity drilling mud or heavy gravity one. GN decanter centrifuge can also run at low speed to recover barite from drilling mud.
If classified by the rotating bowl size, GN Solids Control decanter centrifuge has nine inch, 14 inch, 18 inch, 22 inch and 30 inch models for different options. All decanter centrifuges' rotating bowl are made by centrifugal casting, and solids discharge port protected by tungsten inserts and the screw propeller protected by tungsten carbide tiles.
As for this batch of drilling mud decanter centrifuge, GN Solids Control provides 6 sets of 14 inch bowl decanter centrifuges, all controlled by GN VFD box fixed with HMI touch screen where running parameters like the rotating speed, differential speed etc can be changed conveniently. Centrifuges are fixed with temperature sensors and vibration sensors to monitor the two main bearing running in good condition without over heat and also protect the whole rotating assembly without abnormal vibration.