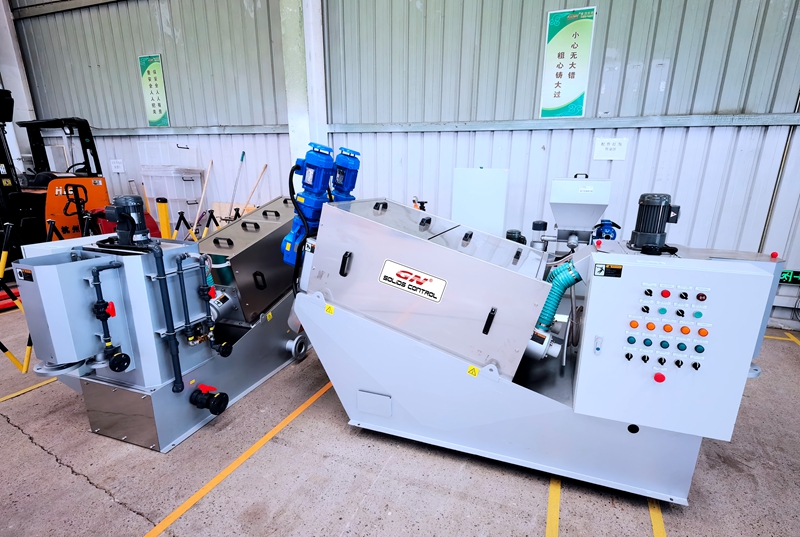 GN Solids Control this month finished manufacturing of one whole set waste sludge dewatering system for an environmental company, it mainly includes dewatering centrifuge, screw press dewatering machine and chemical dosing unit.
Solids and liquid separation or liquid and liquid separation is always the topic when you need to treat waste, either precious solids need to be recovered or valuable liquid need to be thickened, or harmful oil should be removed, GN Solids Control always have the right equipment for you.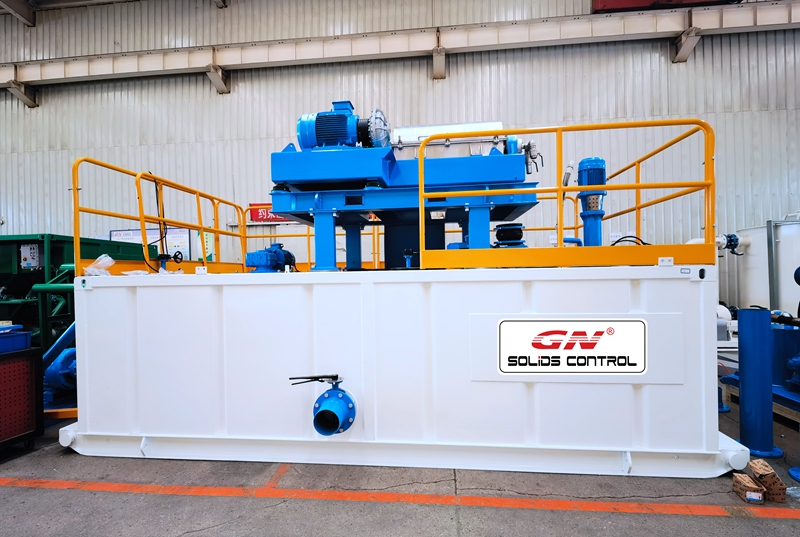 1.GN Dewatering Centrifuge
GN decanter centrifuge is effectively used to dewater different kinds of slurry, among various types of GN centrifuges, the T series is especially used to dewater sludge such as oil and gas drilling mud, oily sludge, mineral water, municipal or industrial wastewater, sludge from chemicals manufacturing company such as soda white mud or salt mud dewatering.
With a half cone angle of 8 degree, the rotating bowl is made of duplex stainless steel 2205or 2304, centrifuge solids discharge ports are embed with long time last wear resistance tungsten carbide tiles.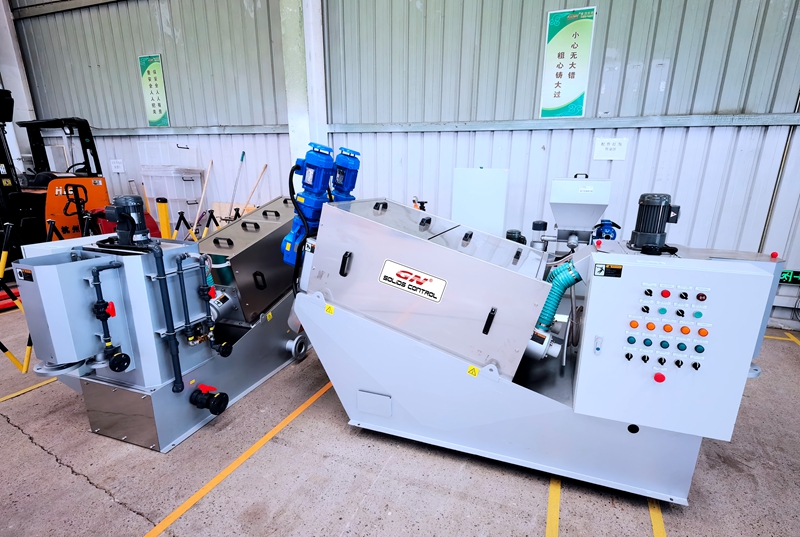 2.GN Dewatering Screw Press
GN Dewatering Screw Press is one of the most cost-effective treating unit, compared to decanter centrifuge it is way low budget is a big lure for many clients. Dewatering screw press uses an economical way to press the liquid out from the sludge.
Same with the decanter centrifuge, a pretreating equipment is needed to remove big particles. Dewatering screw press can work continously and automatically, ideal for the sludge concentration of between 2,000 mg/l to 50,000 mg/l.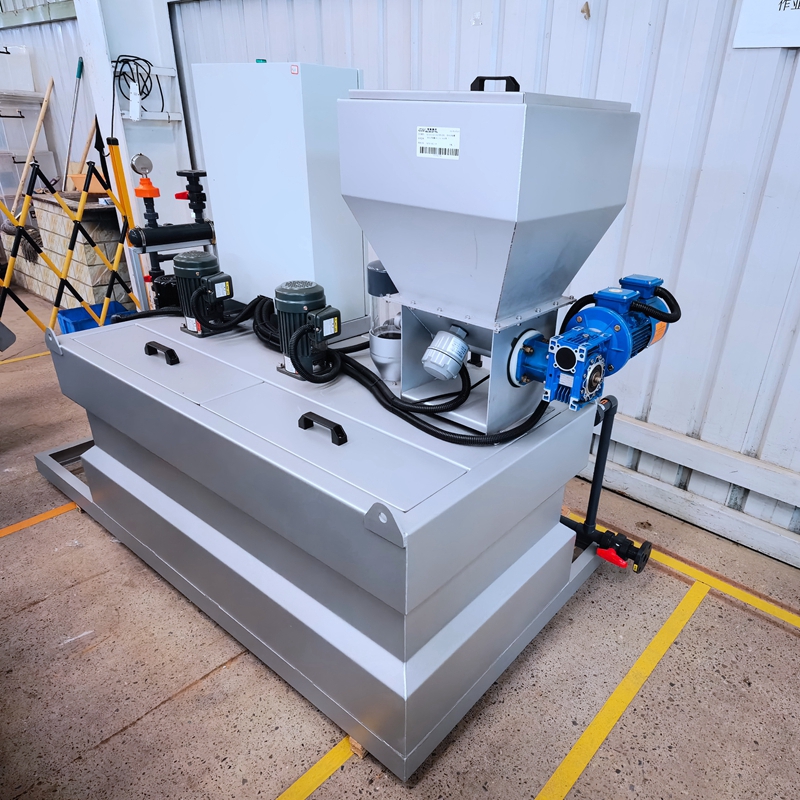 3.GN Chemical Dosing Unit
When there are too much finer particles, a chemical dosing unit is very necessary to provide polymer together with the feed slurry into decanter centrifuge and dewater screw press. GN Solids Control has standard chemical dosing unit, equipped with dosing pump, and convenient to control on the smart control box.
GN Solids Control always has the right solution for you on solids and liquid waste separation.