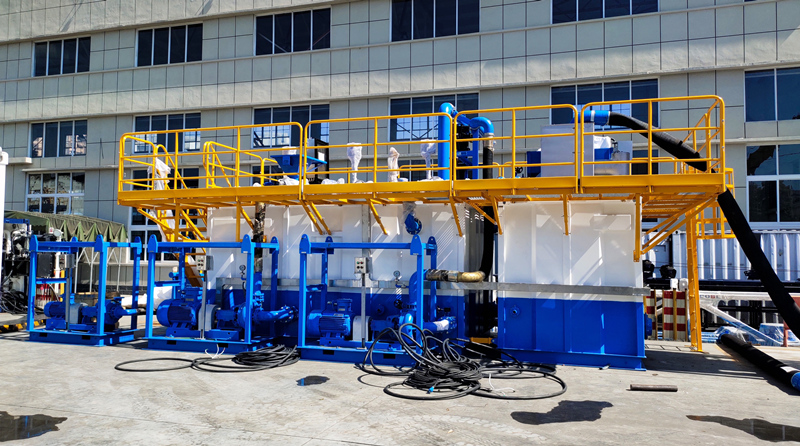 GN Solids Control last week finished a big batch of offshore drilling solids control equipment for a domestic client. To meet the high demands of offshore drilling, GN Solids Control strictly follows the API Q1 standards to build all these shaker shakers and mud cleaners, after thoroughly test they will be delivered to offshore drilling platform very soon.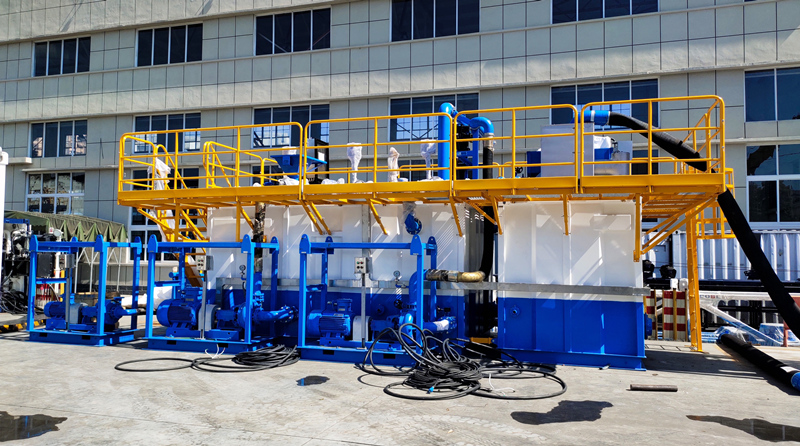 1.GN Offshore Drilling Fluids Shale Shaker
Shale shaker is the first key drilling fluids treating equipment, 6 sets 4 panels shakers are provided in this system.GN Solids Control also manufactures API 3rd party verified shaker screens, more cost-effective than most of other brands.
Stainless steel bottom shaker deck protect it from long time erosion and weariness. Sealing rubber embed on the shaker deck ease the hard touch between the screen frame and the shake deck, also keep the drilling particles from falling off to the shaker bottom.
ATEX, IEC Ex or CNEX certified vibrators can be provided, GN either use USA Martin brand or Italy OLI brand vibrators.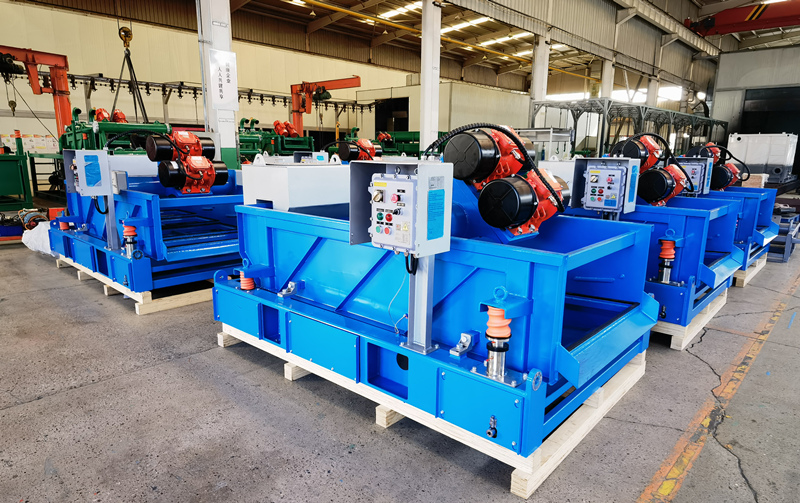 2.GN Offshore Mud Tank
GN Solids Control has been building thousands of mud tanks for worldwide clients. Walkway, ladder and safety guide rails are equipped along with the mud tanks.
GN designed offshore mud tanks are in compact design with a max. Stock volume. All offshore shale shaker are fixed on the top of the mud tank. Centrifugal pumps within the lifting frames connected with the mud tanks and move drilling fluids among different compartments.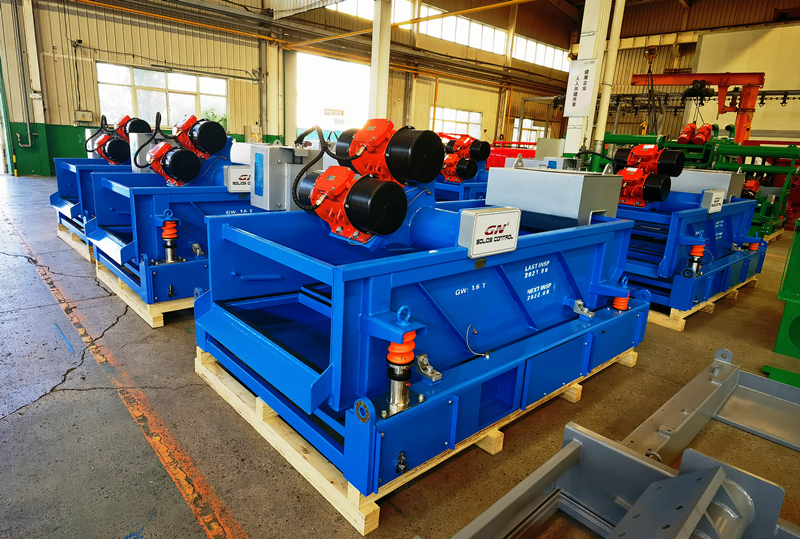 GN Solids Control is good at providing the most cost-effective customized solids and liquid separation system in the solids control and drilling waste management industry. Besides the above mentioned equipment, GN Solids Control also manufactures decanter centrifuges, cuttings dryers and oil sludge treating unit. Please don't hesitate to reach GN sales rep., we always willing to find the right solution for you.