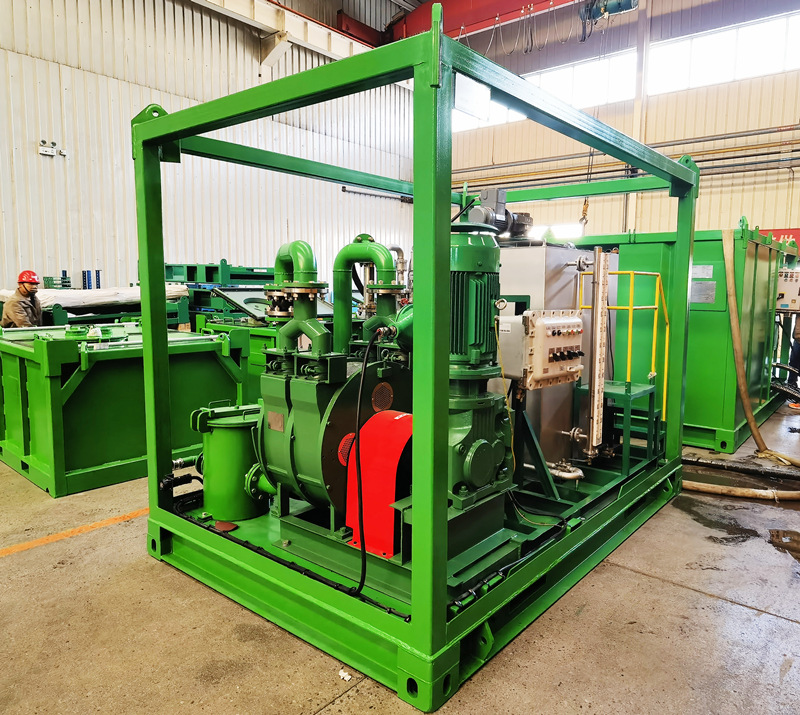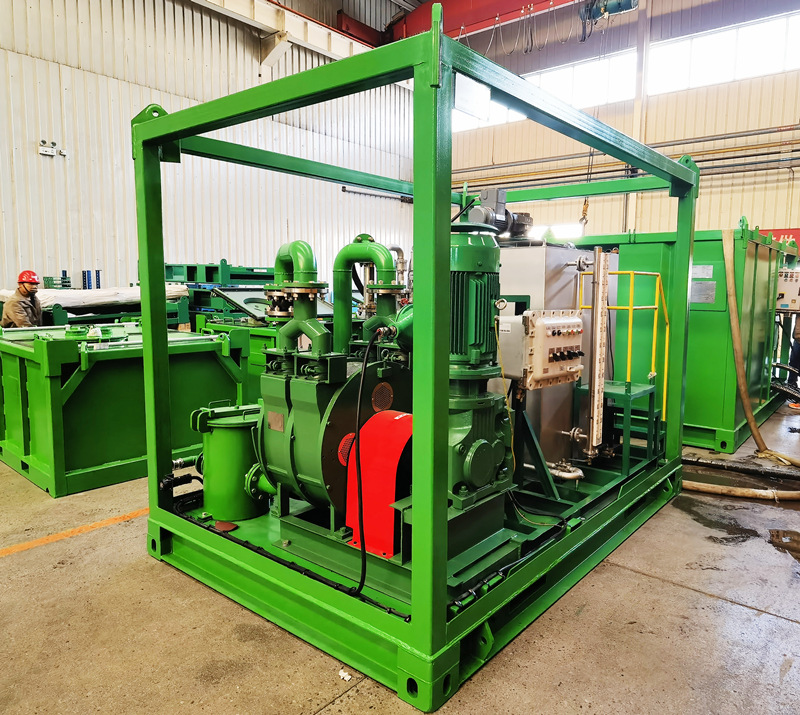 GN Solids Control is a turnkey solids and liquid separation system provider, many GN tank cleaning equipment and GN oil sludge systems are provide to world wide clients.
Clean mud tank usually takes 4 workers get into the tank and spend 4-5 hours for thoroughly cleaning, but with GN tank cleaning system it easy to reduce the labor work and also save time greatly. GN Solids Control just finished manufacturing of another set automatic tank cleaning unit for an offshore drilling platform. It will be used to clean the drilling mud tank effectively by using 2 high pressure flushing nozzles. Below are the main components in this tank cleaning unit.
1.Automatic Flushing Gun
Equipped with 2 sets of high pressure flushing guns, this tank cleaning unit can use the after cleaned water to flush the offshore drilling mud tank effectively. GN Solids Control standard tank cleaning system is fixed with 1 flushing gun, by customized the discharge port, this GN automatic tank cleaning system can reduce the working time to only half which is around 2 hours.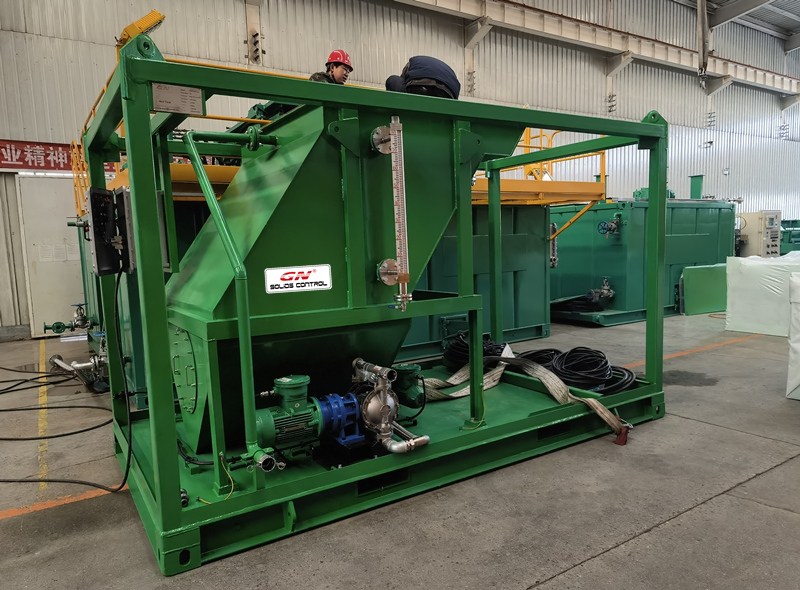 2.Mud Suction Unit
Mud suction unit is using peristaltic type to suction the tank sludge with a prefilter component. Peristaltic cannot work continuously, but it can successfully move sludge with big solids or high content solids.
3.Mud Clarify Unit
Mud clarify unit is an inclined plate classifier indeed. By mounting dozens SS plates to increase the tough surface, it is able to separate the solids out and discharged by a bottom screw conveyor.
Equipped with one compact chemical dosing tank to provide flocculant into the IPC, finer solids can be removed effectively.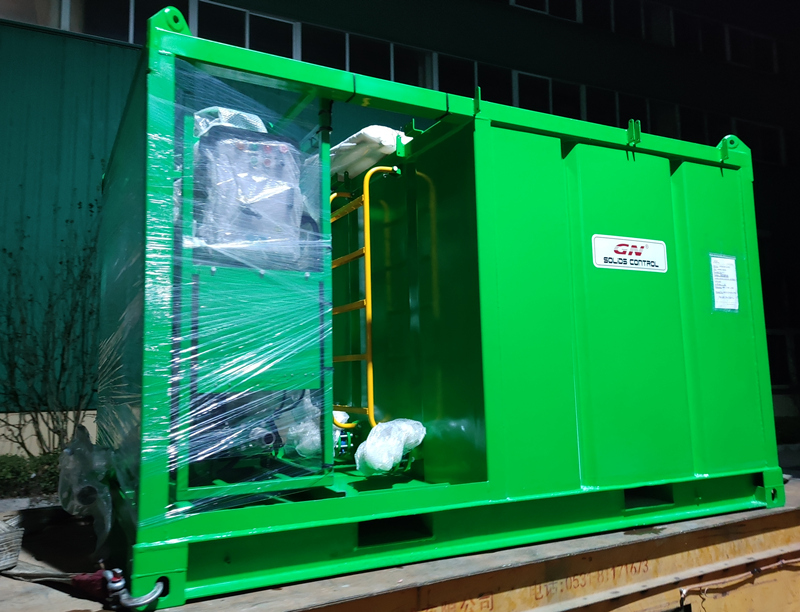 4.Mud Storage and Transfer Unit
After treated clean water is stored in a middle tank, which can be reused for tank cleaning.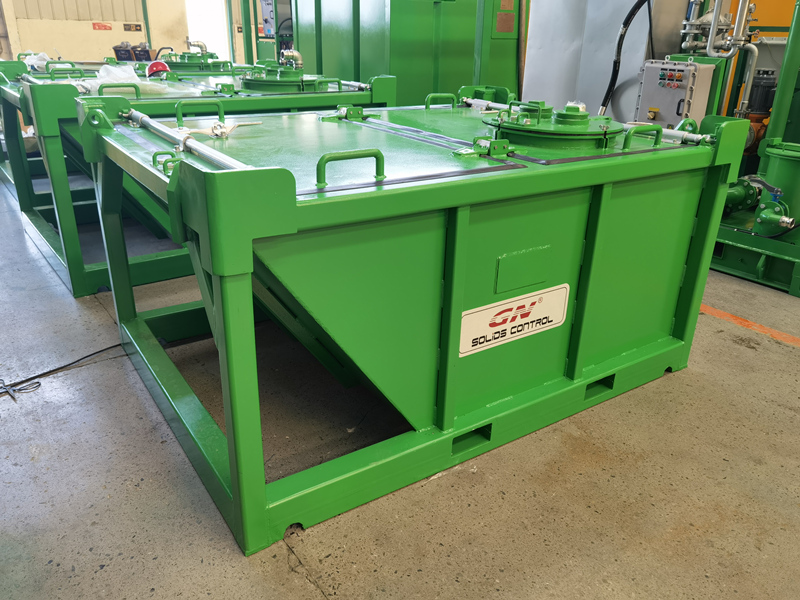 5.Waste Cuttings Box
Recovered solids or cuttings can be hold by a waste cuttings box, which is convenient to open by crane of forklift.
This GN automatic tank cleaning system is ATEX certified, and consider working in offshore platform all the above comments are divided into modular units which meet DNC lifting demands.