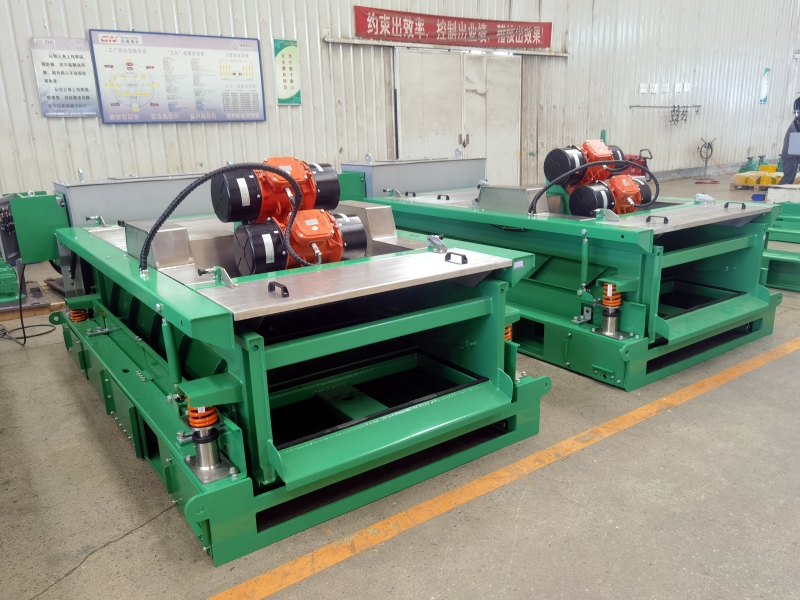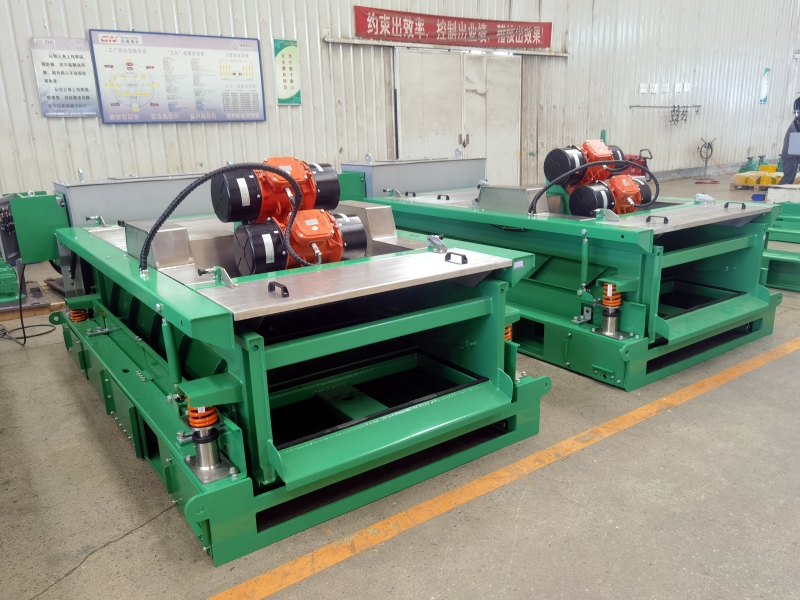 Recently, GN Solids Control finished the production of the first batch of shale shakers and mud cleaners for a China drilling company. With the HSE requirement for the drilling site, customer are looking for cleaning job site. The specially designed shale shaker with spill proof cover is convenient for client to keep a clean jobsite.
The total contract is for two drilling rigs, the supply scope include 6 sets GNZS595J shale shaker and 2 sets GNZJ594J-3S16N mud cleaner and 2 vacuum degasser.
The Spill Proof cover for the shale shaker is stainless steel material, and the special design makes it convenient to open and close for inspection of the drilling fluids treatment. Since the angle of the shale shaker will adjust according to the drilling conditions. The Spill Proof Cover will adjust synchronously with the shale shaker. Another function of the spill proof cover shale shaker is to control the vaporization of liquid to reduce the smell.
GN Solids Control not only provide traditional shale shakers, but also provide the Vacuum Screen technology for shale shaker to enhance the drilling fluids recovery.