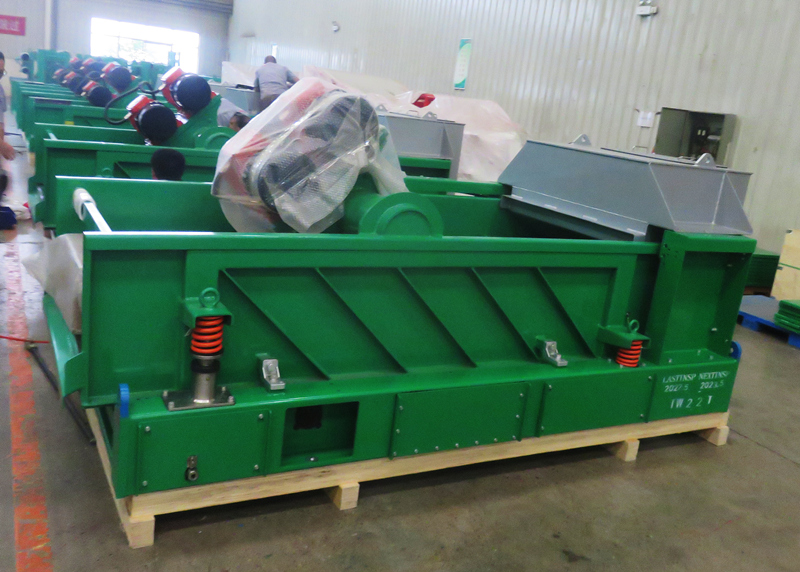 GN Solids Control is a leading shale shaker manufacturer who can provide different types to meet clients drilling mud treating demands. GNZS594 and GNZS703 are two of the most popular models in the oil & gas drilling mud industry.
GN Solids Control has been keeping upgrading GN Solids Control equipment and drilling waste management systems based on customers' feedbacks and new technology used.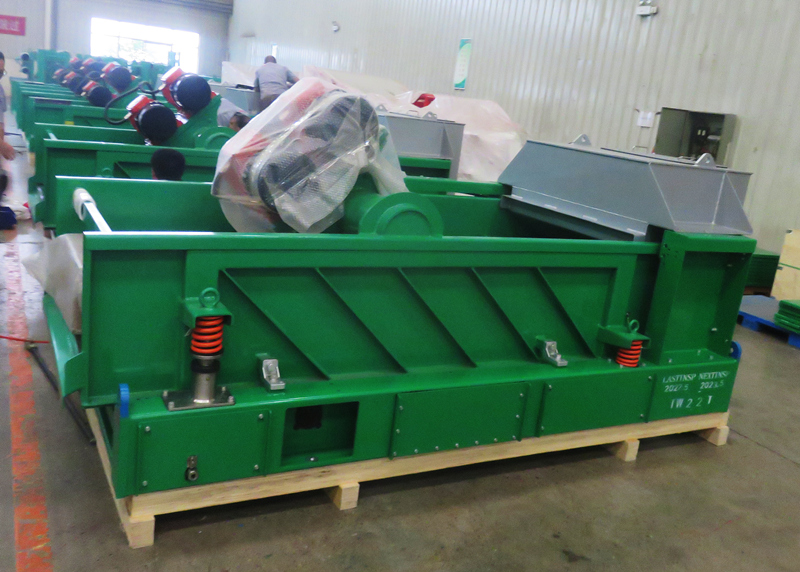 In this May, GN Solids Control finished manufacturing of 10 sets 5 panels shale shakers for an offshore drilling company, all of them will be delivered to drilling rig platform very soon.
Same with GNZS594, the screen size of GNZS595 is 585 x 1165 mm, while it has 5 pcs screens which means the treating flow rate is way larger than the traditional screen with the same footprint.
GN Solids Control builds around 200~350 sets shale shakers every year, most of them are using outside of China. With more and more customers give a high remark on GN Solids Control products, GN has become the most cost-effective solids control equipment and drilling waste management system manufacturer and provider.
GN Solids Control shaker shaker mainly uses two brands vibrators in order to guarantee the long time stable working, one is USA Martin and the other is Italy OLI. GN Solids Control is able to provide IEC Ex, ATEX, CNEX explosion proof standard control boxes and motors.
Meanwhile, it is vital important to have a sturdy shaker deck, GN Solids Control engineers works closely with top Universities or research centers to analyze GN made equipment in a strict and scientific way.
Besides GN shale shakers, GN Solids Control can also provide customized solutions to support clients in a cost effective way. Any solids and liquid separation demands, you can always find the most suitable solution from GN Solids Control. Just give us a call, and let us help you.